Posts for tag: wisdom teeth
By Dr. Kathy Hay-Reed
October 11, 2021
There are plenty of hilarious videos of groggy patients coming out of wisdom teeth surgery to keep you occupied for hours. While many of these have turned everyday people into viral video stars, every now and then it really is someone famous. Recently, that someone was Seattle Seahawks quarterback Russell Wilson.
The NFL star underwent oral surgery to remove all four of his third molars (aka wisdom teeth). His wife, performer and supermodel, Ciara, caught him on video as he was wheeled to recovery and later uploaded the clip to Instagram. As post-wisdom teeth videos go, Wilson didn't say anything too embarrassing other than, "My lips hurt."
Funny videos aside, though, removing wisdom teeth is a serious matter. Typically, the third molars are the last permanent teeth to erupt, and commonly arrive late onto a jaw already crowded with other teeth. This increases their chances of erupting out of alignment or not erupting at all, remaining completely or partially submerged within the gums.
This latter condition, impaction, can put pressure on the roots of adjacent teeth, can cause abnormal tooth movement resulting in a poor bite, or can increase the risk of dental disease. For that reason, it has been a common practice to remove wisdom teeth preemptively, even if they aren't showing any obvious signs of disease.
In recent years, though, dentists have become increasingly nuanced in making that decision. Many will now leave wisdom teeth be if they have erupted fully and are in proper alignment, and they don't appear to be diseased or causing problems for other teeth.
The best way to make the right decision is to closely monitor the development of wisdom teeth throughout childhood and adolescence. If signs of any problems begin to emerge, it may become prudent to remove them, usually between the ages of 16 and 25. Because of their location and root system, wisdom teeth are usually removed by an oral surgeon through one of the most common surgeries performed each year.
This underscores the need for children to see a dentist regularly, beginning no later than their first birthday. It's also a good idea for a child to undergo an orthodontic evaluation around age 6. Both of these types of exams can prove helpful in deciding on what to do about the wisdom teeth, depending on the individual case.
After careful monitoring throughout childhood and adolescence, the best decision might be to remove them.  If so, take it from Russell Wilson: It's worth becoming the star of a funny video to protect both current and future dental health.
If you would like more information about wisdom teeth removal, please contact us or schedule a consultation. To learn more, read the Dear Doctor magazine article "Wisdom Teeth."
By Dr. Kathy Hay-Reed
June 05, 2020
If all goes normally, we have most of our permanent teeth as we enter puberty. Except, though, when it doesn't—sometimes incoming permanent teeth don't fully erupt, often because there's not enough room for them on the jaw. This can leave all or part of a tooth still up inside the gum and bones.
This condition is known as impaction, and it can cause problems with a person's bite and their smile. This is especially true of the upper canines, those pointed teeth located just under the eyes. Without them present, a person's smile can look oddly different. Moreover, it can worsen their bite and increase the risk of trauma and disease for nearby teeth.
Fortunately, there may be a way to coax impacted canines into erupting into their proper position on the jaw. It will involve, though, some minor surgery and orthodontic intervention to accomplish that feat.
First, though, a patient with missing canines should undergo a thorough orthodontic evaluation. This exam will reveal not only what may be going on with the missing teeth, but how the whole bite has been affected. Knowing the big picture will help direct the next treatment steps.
After pinpointing the impacted teeth's exact position (usually through x-rays or cone beam CT scanning), we then decide whether it's feasible to attempt to expose the teeth. Sometimes, a tooth's position is so out of place that it may be best to remove it and consider a dental implant or other restorative measures.
If it is in a workable position, then the impacted teeth would be exposed surgically (usually by an oral surgeon or periodontist). The surgeon would then bond a small bracket to the exposed tooth and then attach a small chain.
After suturing the incised gum tissues back in place, the chain extending outward from the gums would then be looped over orthodontic hardware attached to other teeth. This will place downward pressure on the upper canine tooth, and over several months prod it to fully erupt.
This may sound like an elaborate procedure, but it's fairly routine and predictable. As a result, a patient can finally get the full benefit of all their teeth, enhance their dental health and transform their smile.
If you would like more information on dealing with impacted teeth, please contact us or schedule an appointment for a consultation. You can also learn more about this topic by reading the Dear Doctor magazine article "Exposing Impacted Canines."
By Dr. Kathy Hay-Reed
January 11, 2019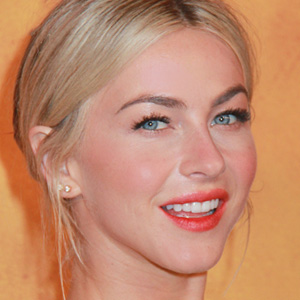 Once upon a time, celebrities tried hard to maintain the appearance of red-carpet glamour at all times. That meant keeping the more mundane aspects of their lives out of the spotlight: things like shopping, walking the dog and having oral surgery, for example.
That was then. Today, you can find plenty of celebs posting pictures from the dentist on social media. Take Julianne Hough, for example: In 2011 and 2013, she tweeted from the dental office. Then, not long ago, she shared a video taken after her wisdom teeth were removed in December 2016. In it, the 28-year-old actress and dancer cracked jokes and sang a loopy rendition of a Christmas carol, her mouth filled with gauze. Clearly, she was feeling relaxed and comfortable!
Lots of us enjoy seeing the human side of celebrities. But as dentists, we're also glad when posts such as these help demystify a procedure that could be scary for some people.
Like having a root canal, the thought of extracting wisdom teeth (also called third molars) makes some folks shudder. Yet this routine procedure is performed more often than any other type of oral surgery. Why? Because wisdom teeth, which usually begin to erupt (emerge from beneath the gums) around age 17-25, have the potential to cause serious problems in the mouth. When these molars lack enough space to fully erupt in their normal positions, they are said to be "impacted."
One potential problem with impacted wisdom teeth is crowding. Many people don't have enough space in the jaw to accommodate another set of molars; when their wisdom teeth come in, other teeth can be damaged. Impacted wisdom teeth may also have an increased potential to cause periodontal disease, bacterial infection, and other issues.
Not all wisdom teeth need to be removed; after a complete examination, including x-rays and/or other diagnostic imaging, a recommendation will be made based on each individual's situation. It may involve continued monitoring of the situation, orthodontics or extraction.
Wisdom tooth extraction is usually done right in the office, often with a type of anesthesia called "conscious sedation."  Here, the patient is able to breathe normally and respond to stimuli (such as verbal directions), but remains free from pain. For people who are especially apprehensive about dental procedures, anti-anxiety mediation may also be given. After the procedure, prescription or over-the-counter pain medication may be used for a few days. If you feel like singing a few bars, as Julianne did, it's up to you.
If you would like more information about wisdom tooth extraction, please call our office to arrange a consultation. You can learn more in the Dear Doctor magazine articles "Wisdom Teeth" and "Removing Wisdom Teeth."