Posts for tag: cosmetic dentistry
By Dr. Kathy Hay-Reed
June 02, 2021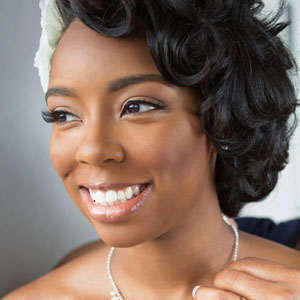 The traditional June wedding season hit a bump last year during the COVID-19 pandemic as many couples down-scaled or postponed their ceremonies. But with hopes that the virus is finally waning, this year the early summer tradition shows signs of reviving. If you're one of those happy couples, you're no doubt working right now to look your best—and that would include your smile.
And there's no time like the present to make sure your teeth and gums are spruced up for the big day. True, some cosmetic enhancements can take weeks or even months to complete. But some can give you a brighter, more attractive smile with just a dental visit or two.
Here are 3 procedures that could help your smile match that once-in-a-lifetime moment.
Dental cleaning. The main purpose for visiting us every six months is to remove any harmful plaque and tartar missed with daily hygiene. But an added benefit for these single-visit dental cleanings can be a brighter, fresher smile. To take advantage, schedule a dental cleaning within a week or so of your wedding.
Teeth whitening. If you want to take your smile brightness to another level, you may want to consider professional teeth-whitening. The professional bleaching solutions we use can restore shine and translucence to dull, yellowed teeth that could last for months or, with touch-ups, a few years. We can also fine-tune the level of brightness you're most comfortable displaying to your wedding guests.
Dental bonding. Do you have a chipped or disfigured tooth that puts a damper on your smile? We may be able to make that defect disappear in just one visit with dental bonding. Using a dental resin material matched to your natural tooth color, we can fill in your tooth flaw and then sculpt it to look as natural as possible. The end result is a life-like, durable finish that will have you beaming on your big day.
Like we said, if your wedding is just around the corner, these particular techniques can make a big difference for your smile. If, however, you still have a few months before your wedding, you may be able to take advantage of other therapeutic and cosmetic measures like dental veneers, crowns or even possibly orthodontics.
To learn more about your cosmetic options, see us for a full evaluation of your smile needs. We'll work with you to help you achieve the most attractive smile possible for your once-in-a-lifetime day.
If you would like more information about cosmetic dental choices, please contact us or schedule a consultation. To learn more, read the Dear Doctor magazine article "Planning Your Wedding Day Smile."
By Dr. Kathy Hay-Reed
March 24, 2021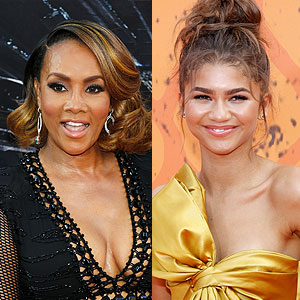 Kill Bill fans have been pressing for a third installment of the stylized revenge tale since Kill Bill, Volume 2 hit the theaters in 2004. Finally, filmmaker Quentin Tarantino is talking about the long-awaited Volume 3 as if it might soon become a reality. The third movie in the franchise would most likely focus on the now-grown daughter of the character played by Vivica A. Fox in the first two. Vivica recently made known that should Kill Bill, Volume 3 go into production, she thinks 24-year-old actress and singer Zendaya would be perfect for the role.
Although Zendaya is a few inches taller than Vivica, the two women have a few things in common. Besides being talented movie and television actresses who have won awards for their roles, they both have camera-ready smiles. And both Vivica and Zendaya can thank their dentists for helping their smiles be their best.
In 2016, Vivica told Dear Doctor magazine that her smile needed a boost, so she opted for dental veneers to correct gaps between her teeth—and she's very happy with them. "I love my veneers!" she exclaimed. Zendaya also had help in achieving her Hollywood-perfect smile. In 2011, early in her career on the Disney channel, she wore clear orthodontic aligners to straighten her teeth. To further perfect her smile, she visited her dentist for professional teeth whitening in 2016, inviting a film crew along to show how easy and effective in-office tooth whitening is.
But you don't have to be a celebrity to enjoy smile-enhancing dental treatments. They are great options for anyone who wants to improve the look of their smile.
Teeth whitening. If your teeth are looking yellowed, in-office whitening can make them up to 10 shades brighter in one visit! Some people prefer professional at-home whitening kits, which produce great results more gradually.
Bonding or veneers. For small chips and cracks, cosmetic bonding can cover flaws by adding layers of a tooth-colored material over the tooth. For bigger flaws, heavy discoloration or gaps between teeth as Vivica had, dental veneers may be the answer. These custom-made thin porcelain shells cover the front-facing surface of the tooth, hiding imperfections to give anyone a Hollywood smile.
Orthodontics. Crooked teeth can detract from the look of a smile. While traditional braces are an option, many people with mild to moderate alignment issues find removable clear aligners the perfect way to get the smile they desire with minimal impact on their daily activities. Clear aligners are very subtle and can be removed for eating and cleaning as well as for special occasions—or for filming scenes, as Zendaya knows.
Contact us or schedule an appointment for a consultation to see if professional teeth whitening, cosmetic bonding or veneers, orthodontics, or another dental treatment could enhance your smile. You can also learn more by reading the Dear Doctor magazine articles "Important Teeth Whitening Questions Answered" and "How Your Dentist Can Help You Look Younger."
By Dr. Kathy Hay-Reed
January 01, 2021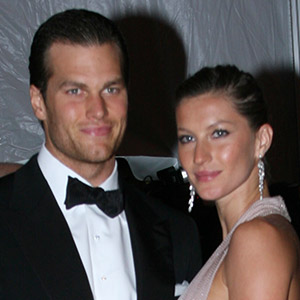 Love at first sight—it's an endearing notion found in movies and novels, but perhaps we're a little skeptical about it happening in real life. Then again, maybe it does once in a blue moon.  According to supermodel Gisele Bündchen, something definitely happened the first time she met pro quarterback Tom Brady in 2006. And it all began when he smiled.
"The moment I saw him, he smiled and I was like, 'That is the most beautiful, charismatic smile I've ever seen!'" Bündchen said in an article for Vogue magazine. That was all it took. After a three-year romance, they married in 2009 and have been happily so ever since.
Both Brady and Bündchen have great smiles. But they also know even the most naturally attractive smile occasionally needs a little help. Here are three things our happy couple have done to keep their smiles beautiful—and you could do the same.
Teeth whitening. Bündchen is a big proponent of brightening your smile, even endorsing a line of whitening products at one point. And for good reason: This relatively inexpensive and non-invasive procedure can turn a dull, lackluster smile into a dazzling head-turner. A professional whitening can give you the safest, longest-lasting results. We can also fine-tune the whitening solution to give you just the level of brightness you want.
Teeth straightening. When Bündchen noticed one of her teeth out of normal alignment, she underwent orthodontic treatment to straighten her smile. Rather than traditional braces, she opted for clear aligners, removable trays made of translucent plastic. Effective on many types of orthodontic problems, clear aligners can straighten teeth while hardly being noticed by anyone else.
Smile repair. Brady is a frequent client of cosmetic dentistry, sometimes due to his day job. During 2015's Super Bowl XLIX against the Seattle Seahawks, Brady chipped a tooth, ironically from "head-butting" his Patriots teammate Brandon LaFell after the latter caught a touchdown pass. Fortunately, he's had this and other defects repaired—and so can you. We can restore teeth as good as new with composite resin bonding, veneers or crowns.
This superstar couple, known for their advocacy of all things healthy, would also tell you a beautiful smile is a healthy one. You can help maintain your smile's attractiveness with daily brushing and flossing to lower the risk of staining and dental disease, regular dental visits, and "tooth-friendly" eating habits.
And when your teeth need a little extra TLC, see us for a full evaluation. You may not be in the spotlight like this celebrity couple, but you can still have a beautiful smile just like theirs.
If you would like more information on ways to enhance your smile, please contact us or schedule a consultation.